Our Mission
Grounded Nebraska was born out a shared conviction to make the cycling community and all those who are a part of to feel seen, heard and like they belong. 
Meeting as colleagues, the owners each have a deep love of cycling, and it connects the owners in their conviction for a community-centric cycling events.Our first endeavor was Grounded Nebraska, a welcoming cycling event centered around intersectional inclusion, equity-based podium payouts, and a family-friendly atmosphere.
Our mission is to host and support other purpose-driven events in creating equitable, diverse and inclusive experiences.
Photo by Abi Robbins / Queer Gravel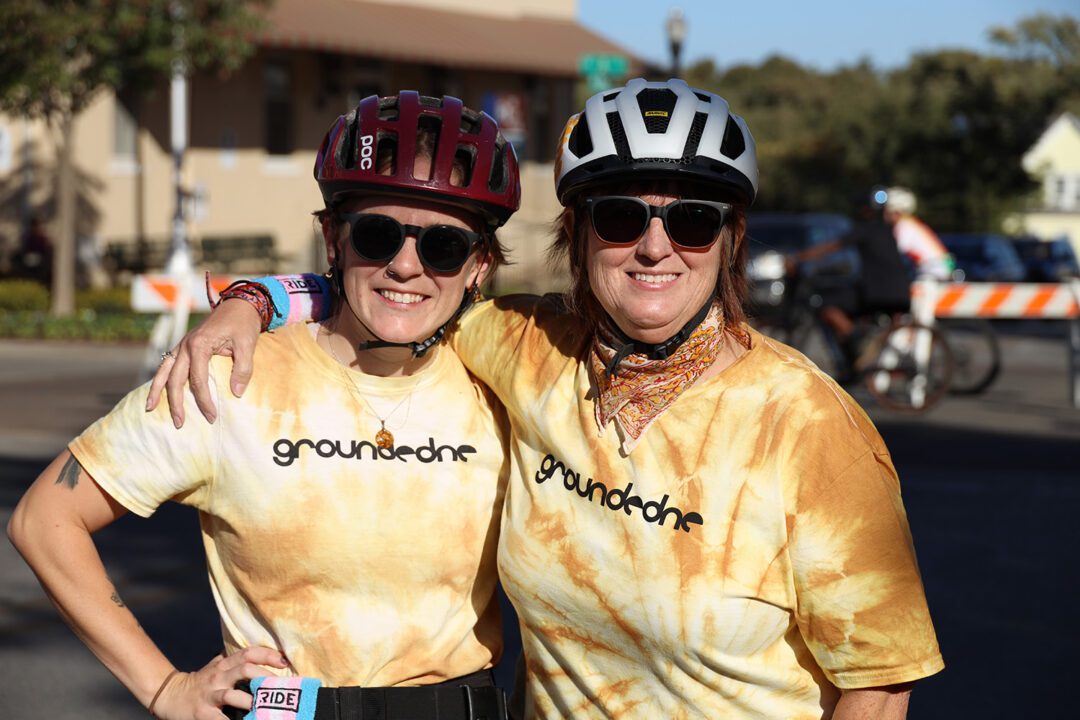 Support the health of our community and environment.
Respecting and supporting the health of all riders, community members, and the land. 
Expand the definition of and narrative around cycling.
Using storytelling, positive representation, and celebration to showcase cycling is for everyone.
Distribute resources equitably.
Pushing for equity until equality.
Empower cross-community connections.
Making space, providing support, and stepping back for community leaders and advocates.
Commit to getting it right, not being right.
Evolving our practices through honoring the insights of all community members.
Grounded Nebraska Advisory Board
These fine folks make up our Advisory Board focused on providing insight on everything from race experience, festival ideas, and the creation of inclusive spaces. Their unique skillsets and expertise are helping to build the event.