LIVE: 2023 Photo Galleries
A community-centric bike race, ride and festival just outside of Lincoln bringing us all together for a summer camp weekend..but, with bikes.
June 28th – 30th, 2024
We ride on the land of Očhéthi Šakówiŋ Nation, Jiwere Tribe (currently the Otoe-Missouria Tribe), and Pâri Nation, and acknowledge and thank them as the stewards of this land, now and centuries before this area was called Nebraska. For our land usage, we commit a portion of all proceeds to Indigenous conservation and stewardship efforts in Nebraska.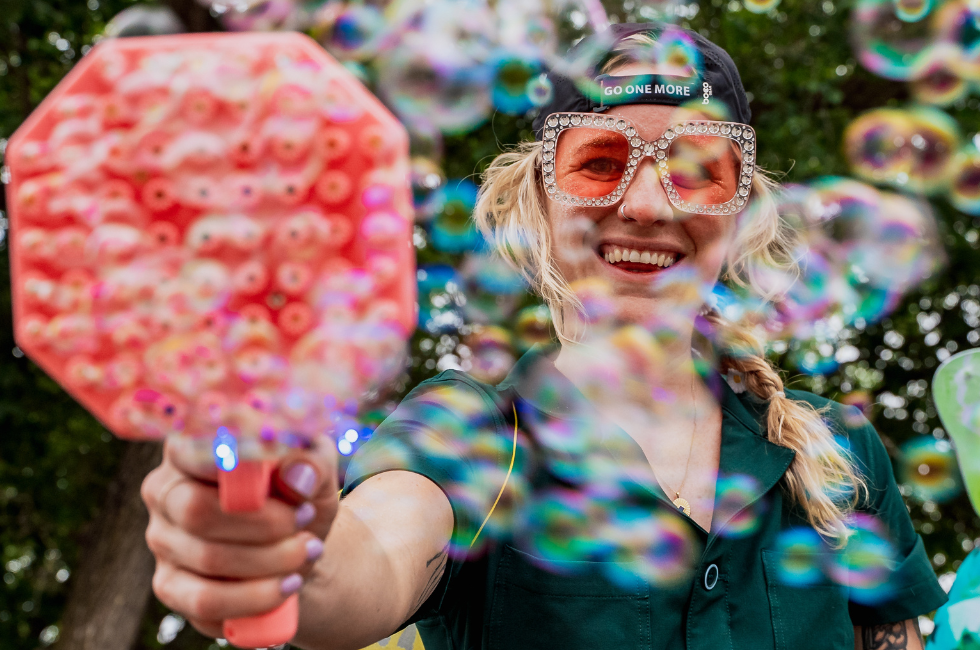 Summer Camp Vibes
Adults deserve summer camp, too. We have on-site camping, finish line s'mores, jumping pillows, and activities for all ages.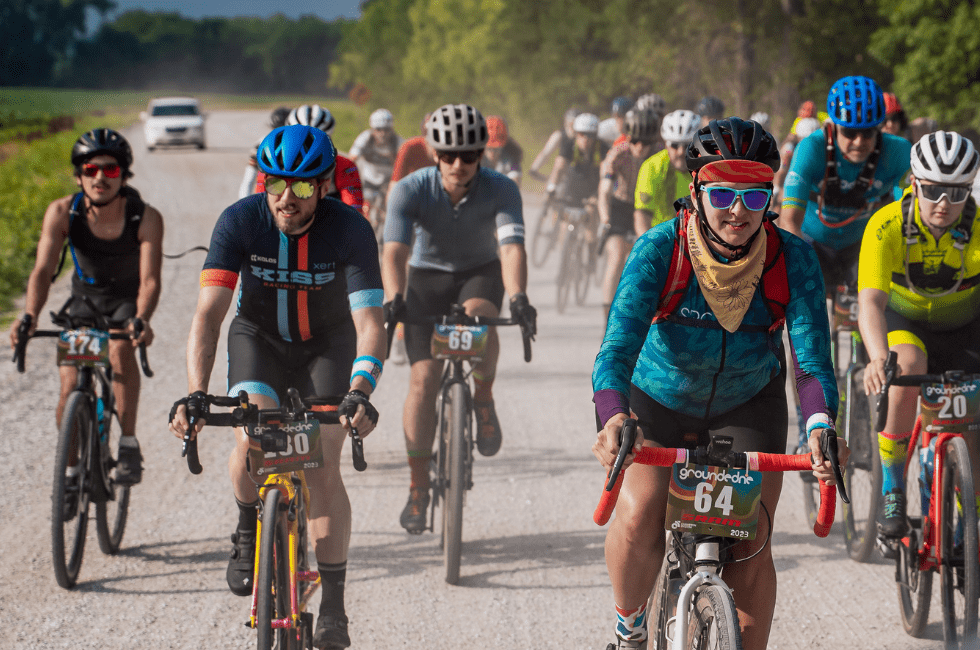 Race, Ride or Party-Pace
We invite you to show up as you are, whether you're a race, rider or party-pacer. There are three distances to choose from meant to be challenging, but not soul-crushing.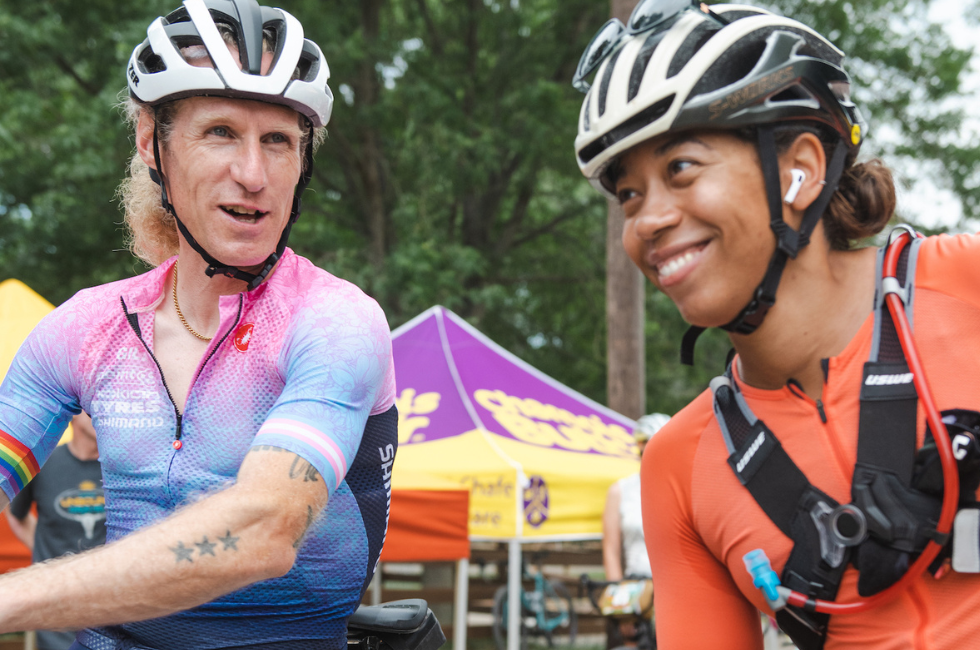 Cycling is For Everyone
Intersection inclusion is woven into the way our event operates with three gender categories, equity-based cash prizes, land usage tax, and an Advisory Board.
Grounded Nebraska set the bar so high. In every detail of the weekend, you could tell this was a deep project of care. Susan and Cait didn't just say," you're welcome here" they went the distance to hit the "we're glad you're here," mark in everything they did.
This weekend markedly felt like the beginning—the beginning of a shift in what has already been a nebulous sport without much regulation or universal structure aside from the hypermasculine, white-washed culture that gravel has been established under.
Perhaps one of the biggest benefits of launching a gravel race now is the ability to build upon other organizer's successes — and learn from their mistakes. With that, however, come high expectations. But just as people are hungry to ride gravel, new organizers are keen to provide the fuel
Had a super rad time and took home the win at Grounded Nebraska. It's been too long since I've done a smaller gravel event, and the enegery was spot on. Really awesome down-to-earth people run this race, and no doubt it will grow to be a big one.